Palace Hotel Buxton, Palace Road, Buxton SK17 6AG 
For Novacon 52 we will be returning to the Palace Hotel in Buxton in the Peak District.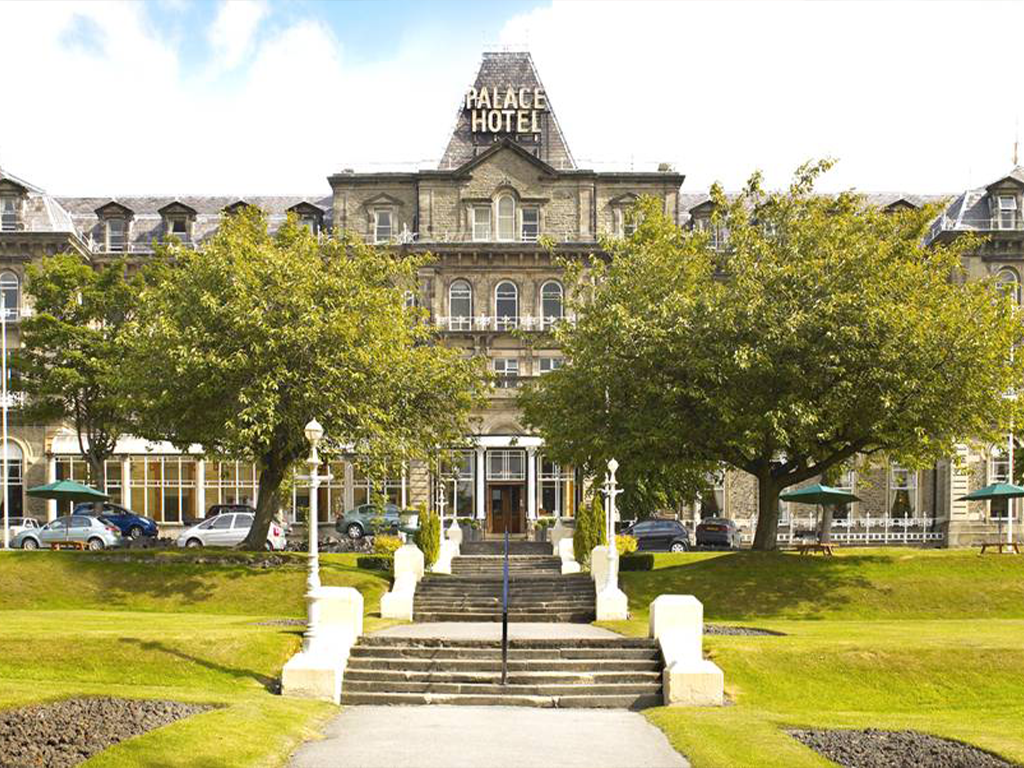 As before, all the convention rooms including Programme, Off-Piste, Art show and Dealers are all on the ground floor. The bars and toilets are also on the ground floor and there is plenty of seating.
The Room rates have, unfortunately, gone up this the year, but we feel we still have competitive prices. Rates (given below) are per room per night.
Convention room rates
Rooms with breakfast are: £100 per night for a Standard Double or Twin room (ie £50 per person with two people sharing). 
Rooms with breakfast: £65 for a Single room. 
We have also got a reduced Room Only rate (new option this year) for anyone who can't be bothered to get up for breakfast; again, rates are per room per night.
Room Only: £92.50 per night for a Standard Double or Twin room (ie £46.25 per person with two people sharing) 
Room Only: £57.50 for a Single Room 
There are also a limited number of family rooms (2 adults and 2 children) and a few accessible rooms. There is ramp access at the rear of the hotel for those with difficulty with steps. Please note if you have specific requirements, don't hesitate to contact the hotel directly at 01298 767015 .
Hotel Booking System – Please note this has changed from previous years.
We have decided to go with a different booking system this year; you will be able to book direct with the hotel's central booking office, the telephone number is 0333 323 1574 
Please use the Booking ref: NOVA101123 
The whole hotel is light and airy with high ceilings and some impressive decor. And a conservatory. And the longest continuous wrought-iron bannister in Britain, or was it Europe? And possibly a ghost. There is a swimming and gym/spa facilities
Buxton itself is a thermal spa town, with lots of interesting buildings and places to visit for those who wish to venture outside the hotel. These include the Opera House, the Devonshire Dome (once the largest unsupported dome in the world), a restored Georgian crescent and the ornamental Pavilion Gardens. There are supermarkets nearby (Waitrose, Aldi & Sainsburys Local) and plenty of cafés and restaurants. More information can be found at www.visitbuxton.co.uk.