Palace Hotel Buxton, Palace Road, Buxton SK17 6AG
For Novacon 53 we will be returning to the Palace Hotel in Buxton in the Peak District.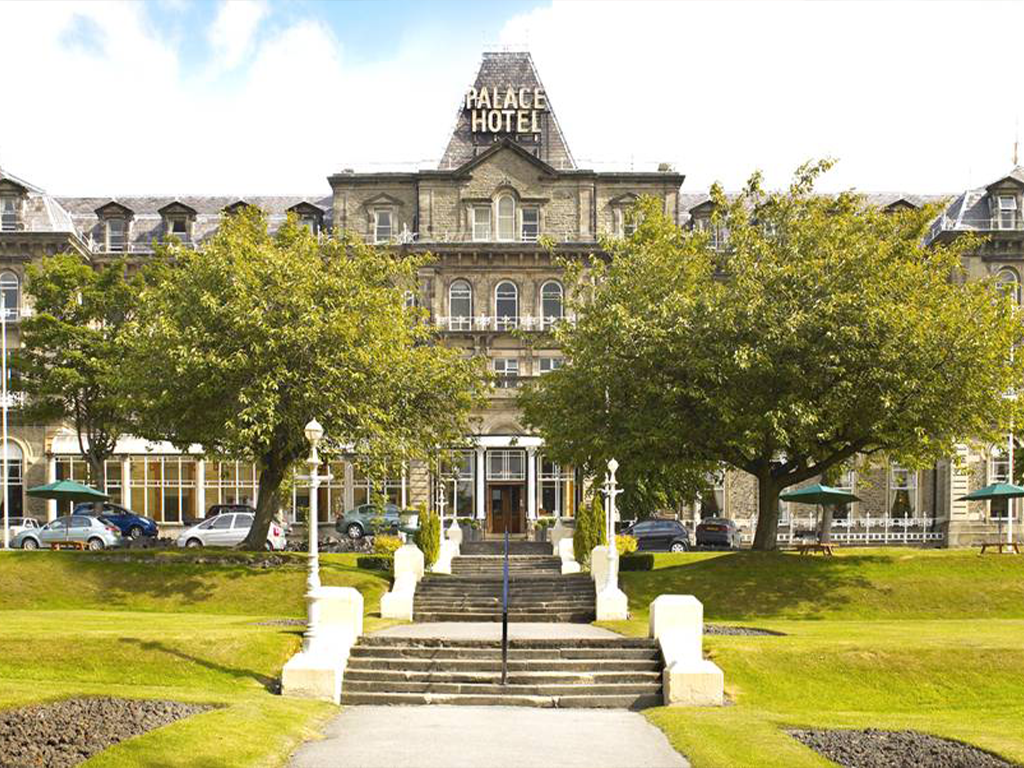 As before, all the convention rooms including Programme, Off-Piste, Art show and Dealers are all on the ground floor. The bars and toilets are also on the ground floor and there is plenty of seating.
Convention room rates will be published here in due course. 
The whole hotel is light and airy with high ceilings and some impressive decor. And a conservatory. And the longest continuous wrought-iron bannister in Britain, or was it Europe? And possibly a ghost. There is a swimming and gym/spa facilities 
Buxton itself is a thermal spa town, with lots of interesting buildings and places to visit for those who wish to venture outside the hotel. These include the Opera House, the Devonshire Dome (once the largest unsupported dome in the world), a restored Georgian crescent and the ornamental Pavilion Gardens. There are supermarkets nearby (Waitrose, Aldi & Sainsburys Local) and plenty of cafés and restaurants. More information can be found at www.visitbuxton.co.uk.